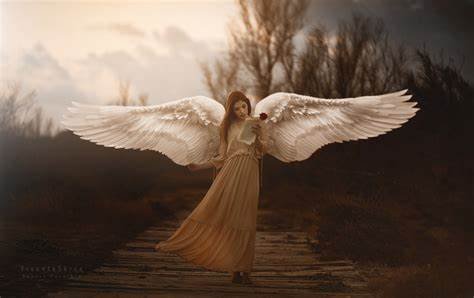 I wish I had wings, to be able to fly, across seas and countries, above all of them. I wish I had wings and be able to fly there over mountains and valleys, where I would like, without caring about anyone and anything.
I wish I had angel wings, magical wings, wings with which I can fulfill desires… I wish I could fulfill dreams, desires, to be able to watch the nights of my loved ones, gently banishing their sadness, fears, disappointments…
I wish I had butterfly wings, beautifully colored wings… I wish with them I could paint, at every touch, everyone's life in unique colors, thus leaving my mark on destinies …so life would no longer be only in black and white….
I wish I had fairy wings, to roam the plains, to bring peace and light to life… I would like to make peace on the planet, not to be conflicts, illness and annoyance, to create jobs, to live through music and art … and to give faith.
I would like a pair of wings to live my madness at dawn , above all …