My little tangerine … a fully formed child … grows, grows in size … grows incessantly
Days pass quickly, I paint … I edit … I still need to wait for the big day.
A beautiful joy to see what lies in you … a mythical little gal that is much desired …
And as time goes by in a hurry … as a caring mother I took a cot. But it is not all I know now … I took my beloved little girl and her sausage because I could not separate myself from them 😊
Off how much we were scared … when Stef in the morning from the hospital called … I cried, we got angry but faith did not leave us ...
After many analyzes my gas is a miracle … both mommy and she are better than dad thought … LOOK!!! My Seed, mythical as the pussy looks, 😊 23 weeks another 2-4d July 25th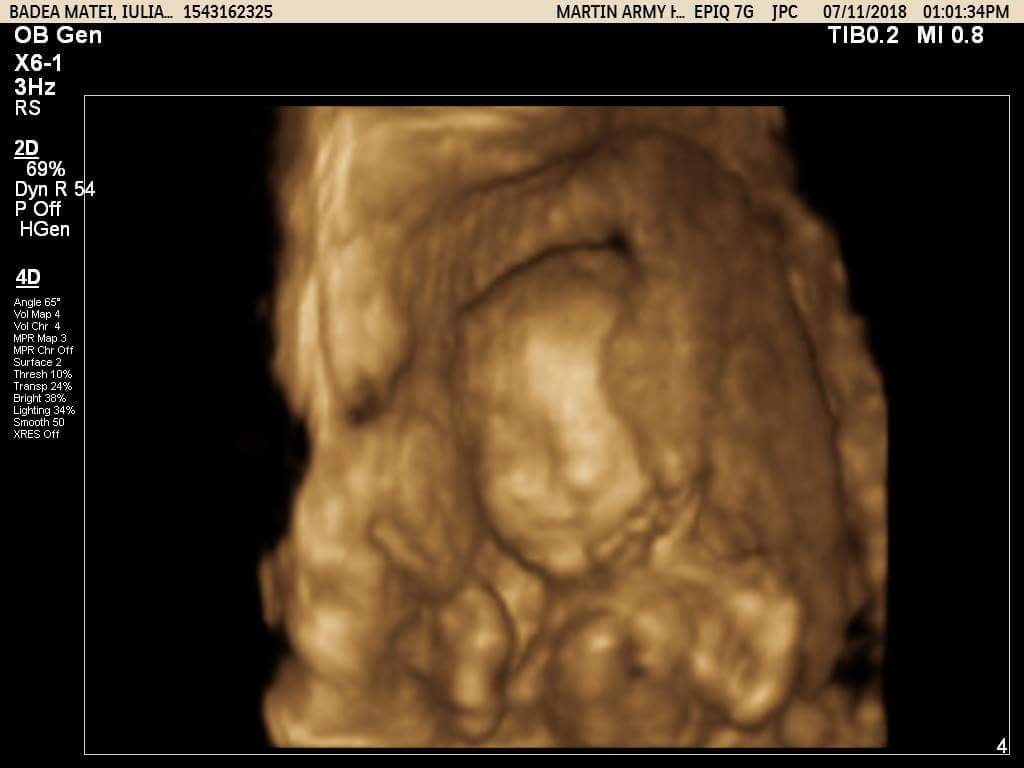 My little baby..not at all comical … give in the hands and feet … you say that the cross …
Weeks passed … 31 I did … lady doctor tells us … how many ounces and grams … 1800GRAMs but as cm believe … much more than I expect … now no the week under my control 30cm had but the big difference in the fat … it keeps growing …
Look, another week … the breastfeeding course keeps us … how to do and what to do for milk to make them 😊
Off … it's hard … now I see … gas is still gaining weight … it's not baths that I keep growing but it also hurts my back … 33 weeks ,,, it rotates … it spins and much it spreads more and more …
A new appointment, October 24th … Dr. Thai is waiting for us, to see how my daughter is …
It is said that time flies … that is … it flies when you are truly happy … it flies because the worries are too small compared to the fulfillment of the soul and yet … who is careless? We just have to live every moment that is unique … we will not return here …
October 21st … my love..my girl … at 6AM I woke up and you as a dad didn't have a cloak anymore … you want to come faster and mommy to hold you in her arms..the belly is no longer too roomy for you but .. you took me by surprise … I'm afraid but my feelings are mixed … at 7 I got to the hospital and I wait to see what will happen … I hope dad will help me from where it is, to keep you alive and to be both healthy … you are my treasure … at the moment it is 12.43 … mom does not know .. only aunts and grandparents from my dad …